6 Energy Efficient Light Fixtures That Will Lower Your Business' Operating Costs
Oct 18th 2017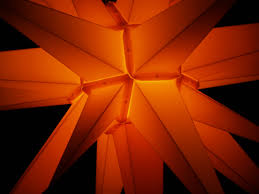 One of the biggest advantages of LED light bulbs is that they have an average lifespan of 50,000 operating hours. Some LEDs last 10,000 hours, while others can last as long as 100,000 hours. The longer it takes for your LED light bulbs to burn out, the longer you get to wait to replace your light bulbs. Installing energy efficient light bulbs will reduce operating costs for your business, because the bulbs will last longer than conventional light bulbs and require less maintenance.
1. LED Light Fixtures For Parking Garages
For dark spaces, like parking lots, alleyways, and roadways at nighttime, Superior Lighting offers a variety of parking garage light fixtures.
2. Vapor Tight LED Light Fixture For Outside Places
The Vapor Tight LED Light Fixtures are a great option for spots that are exposed to elements. This 4-foot light is ideal for parking garages, because it is waterproof and non-corrosive.
It is available in 30 and 50 watts. Superior Lighting suggests the 50-watt option for parking garage facilities with ceilings between 20 and 35 feet. It is suitable to replace 4 Lamp T8 Fluorescents. The 30-watt option can replace 2 Lamp T8 Fluorescents and is suggested for ceiling heights ranging between 10 and 25 feet.
We also suggest this type of lighting for environments that are exposed to elements like grease, dust, steam, smoke, and oil. This light fixture withstands all moisture and can be hosed down without being damaged.
3. Dusk To Dawn Light Fixtures: Perfect For Dark Spaces
Dusk to Dawn Light Fixtures are great for parking lots, building perimeters, doors, and alleyways.
4. LED Wall Packs For Exterior Commercial Sites
Superior Lighting offers a variety of wall pack options, including: Mini Wall Packs for entryways and stairways, Security Light Wall Packs for warehouses, and Cut-Off Wall Packs for various areas.
5. LED Low Bay Lights
Superior Lighting supplies LED Low Bay Lights, which are suitable for locations with ceilings 25 feet or lower. These lights feature Vega-95 aluminum under every LED panel, which allows the fixtures to provide 95% reflection. LED Low Bay Lights can replace traditional metal halide and linear fluorescent low bay systems, such as 8 lamp T5 fluorescent light fixtures.
6. LED Round Warehouse High Bay Lights
This light option is suitable for replacing 250 or 400-watt Metal-Halide bulbs. Our LED Round Warehouse High Bay Light is available in 100, 150, and 240 wattages.
Consider Integrating Lighting Controls In Addition To LEDs
The quickest way to reduce energy consumption at a commercial location is to turn off equipment when it's not needed. With the addition of light controls, such as occupancy sensors or step-dimmers, electricity consumption can be reduced by nearly 90%. For exterior lights, install photo-sensors to activate lamps when daylight diminishes and put motion sensors in locations that are not used frequently.
View Superior Lighting's Entire Collection of LED Light Fixtures
Find the perfect lighting style, wattage, and customization options you need with Superior Lighting today. Visit our website to view our entire selection of LED light fixtures. Reach out to our knowledgeable team with any questions or comments by calling 1-888-352-0492 or fill out our online contact form.