LED Wall Packs

LED Wall Fixtures
OUR LED WALL PACKS ARE THE PERFECT SOLUTION TO SECURITY, PATHWAY AND PERIMETER LIGHTING APPLICATIONS WHERE CONTROL OF SPILL LIGHT IS IMPORTANT. DESIGNED TO BE MAINTENANCE FREE AND LONG LASTING YOU CAN REST EASY KNOWING THAT THE SECURITY OF YOUR BUILDING AND THE SAFETY OF PEDESTRIANS WILL NOT BE COMPROMISED BY A LAMP OUTAGE.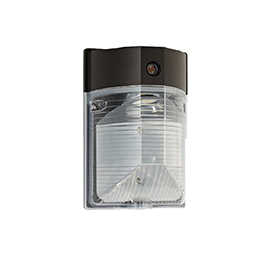 LED Mini Wall Pack with Photocell
Solid LED Mini Wall Pack for Residences and Commercial Entrances.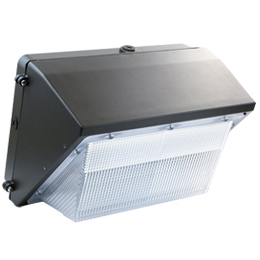 LED Wall Pack Security Lights
Super Bright LED wall mount offers maximum light output for general purpose area and security lighting. Choose from 4 Wattages.
---