LED Wall Packs
Filter Products
LED Wall Fixtures
OUR LED WALL PACKS ARE THE PERFECT SOLUTION TO SECURITY, PATHWAY AND PERIMETER LIGHTING APPLICATIONS WHERE CONTROL OF SPILL LIGHT IS IMPORTANT. DESIGNED TO BE MAINTENANCE FREE AND LONG LASTING YOU CAN REST EASY KNOWING THAT THE SECURITY OF YOUR BUILDING AND THE SAFETY OF PEDESTRIANS WILL NOT BE COMPROMISED BY A LAMP OUTAGE.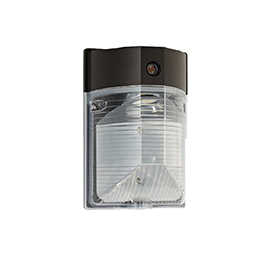 LED Mini Wall Pack with Photocell
Solid LED Mini Wall Pack for Residences and Commercial Entrances.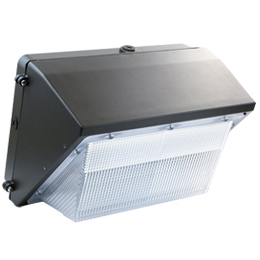 LED Wall Pack Security Lights
Super Bright LED wall mount offers maximum light output for general purpose area and security lighting. Choose from 4 Wattages.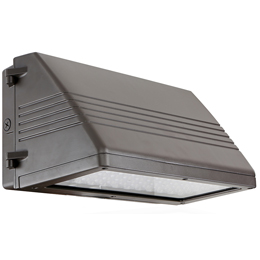 LED Full Cut-Off Wall Pack
Traditional cut off wall pack
---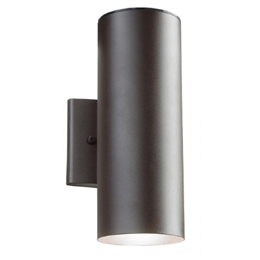 LED Outdoor Cylinder Wall Light
COB technology with prismatic reflector and frosted lens.
Adjustable, Cut-Off LED Wall Pack
This Versatile Wall Pack can be adjusted down for wall wash lighting, or up for security flood lighting.Super Slim and Stylish Too!
Rotatable Wallpack
Rotatable LED wall pack is ideal for general site lighting such as alleys, loading docks, doorway, pathway and parking areas.
---
LED Vandal-Proof Wall Pack
Ideal for general site lighting, loading docks, doorway, pathway and parking areas.
LED Wall Pack With Photocell
The wall pack with photocell is a versatile and durable outdoor luminaire with a built-in photocell, and a polycarbonate housing and lens.
LED Decorative Wall Sconce
The LED Decorative Wall Sconce is ideal for lighting hallways, bedrooms, laundry rooms, bathrooms, alleys, loading docks, doorways, and pathways
---