Why LED Track Lights are a Great Solution for Commercial Spaces
Jun 20th 2017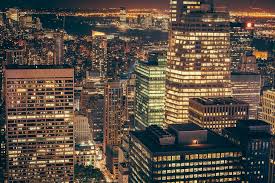 Track light systems are commonly installed throughout art galleries, retail stores, restaurants, and kitchens. Superior Lighting offers a wide selection of lighting kits, tracks, track heads, track accessories, and track lighting power connectors to fulfill all of your track lighting needs.
1.
Track Lights are Ideal For Directional Lighting
Track lights are ideal for directional lighting, like focusing light on artwork or other objects and task lighting. Track lights are popular because the light is directional and can be moved easily.
2.
Track Lighting Can Be Whatever You Want It To Be
A track lighting system can be line or low voltage, single or two circuits, and flexible or straight. The lighting system is either installed directly to the ceiling or suspended from it. You can have any layout you want for your track lighting system using track connectors and different track lengths. Track lighting is flexible, so adjusting lights to match rearranged furniture is easy to do, and this lighting solution is the best alternative for locations that cannot accommodate recessed lighting.
3.
LED Track Lights Use Less Energy Than Conventional Track Light Options
MR16 LED light bulbs consume 50% less power than MR15 Halogen light bulbs. LED light bulbs produce light by running electricity through semiconductor materials, which causes the light-emitting diodes in the bulbs to light up. As small amounts of heat are produced in LED light bulbs, heat sinks in the bulbs absorb the heat and pull it away. If the heat were allowed to build up in the LED bulbs, the lifespans of the bulbs would be severely diminished.
4.
LED Track Lights Last a Long Time
MR16 LED light bulbs can function up to 100,000 hours. Compared to the 2,000 to 6,000 hour lifetime of a MR16 Halogen bulb, the installation of MR16 LED light bulbs eliminate the need for constant bulb replacement and require less maintenance over time.
Superior Lighting: Your Go-To Commercial Light Vendor
For over 30 years, Superior Lighting served customers in only South Florida. Today, Superior Lighting delivers high quality and long lasting LED light bulbs and fixtures to customers across the nation.
Learn more about the products Superior Lighting supplies and details concerning our shipping policies, in addition to information regarding bulk pricing for our products when you visit our website.
Contact Superior Lighting by calling us at 1-888-352-0492 or fill out our online contact form.