Why are Emergency Exit and Emergency Lighting Required by Law in Commercial Buildings
Mar 16th 2017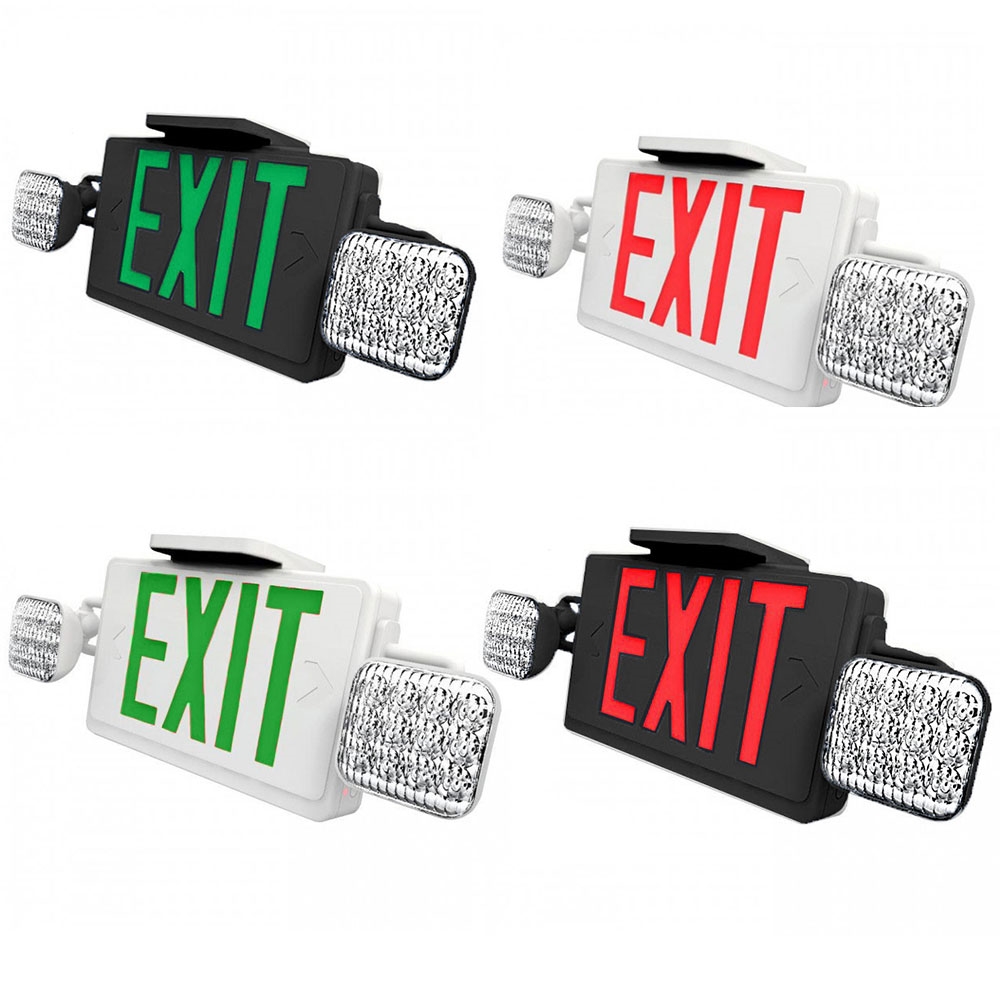 The next time you find yourself in a public or private building, take a look around: you'll likely spot exit signs and emergency light fixtures pretty fast. This is because exit signs and emergency lights are required to be present by law, and if they are not in place, or are not in accordance with laws pertaining to them, then people who are responsible for installing, testing, and maintaining the fixtures face ramifications, like possible jail time.
Regulating Authorities In Charge of Exit and Emergency Light Guidelines
To ensure exit signs and emergency lights in commercial buildings are in accordance with the law, there are a number of regulating authorities that recurrently update the rules. The authorities are as follows:
Occupational Safety and Health Administration (OSHA)
National Fire Protection Association (NFPA)
Joint Commission on Accreditation of Healthcare Organizations (JCAHO)
International Building Code and International Fire Code
The OSHA Code of Federal Regulations requires adequate and reliable illumination for all exits, in addition to requiring proper maintenance to assure exit lighting is continuously in proper operating order.
The NFPA regulates the fire safety of commercial and large residential buildings, and city governments routinely legalize its guidelines.
NFPA 70 – National Electric Code provides functional standards for battery-powered emergency and exit lighting, and requires specific illumination and performance of emergency and exit lights.
NFPA 101 – Life Safety Code requires a monthly inspection of all emergency and exit lighting systems, and requires an annual test of all emergency and exit lighting systems.
The International Fire Code requires proper illumination of means and egress, and requires assurance that emergency and exit lighting systems will provide illumination for at least 60 minutes.
The Danger of Zero Regulations
Laws for exit signs and emergency lights in commercial buildings are stringent, and the laws may seem unnecessary or excessive at times. However, in cases of emergencies, people must know how to exit buildings safely and efficiently, and this is why all of the regulations that are in place exist.
A few examples of exit signs and emergency lighting laws currently in effect include:
Every exit route must be adequately lighted so people with normal vision can see along the exit route
Every exit must be visible and marked by a sign reading 'EXIT'
If the direction of travel to the exit or exit discharge is not apparent, then signs must be posted along the exit access indicating the direction of travel to the nearest exit and exit discharge
The line-of-sight to an exit sign must be clearly visible at all times
Each doorway or passage along an exit access that could be mistaken for an exit must be marked 'Not An Exit' or be identified by a sign indicating its actual use
Zero decorations, furnishings, or equipment that impairs visibility of a EXIT sign are permitted
Emergency Lighting must last a minimum of 90 minutes after power failure
Buy Exit Signs and Emergency Lights From Superior Lighting
Visit Superior Lighting's website today to view our full selection of EXIT signs and emergency lighting. Superior Lighting specializes in supplying LED-only signs.
If you have questions regarding which EXIT signs or emergency light fixtures to purchase for commercial buildings, or you need assistance finding emergency light replacement batteries, bulbs, or retrofit kits, then do not hesitate to reach out to our professional and knowledgeable staff today. Call us at 1-800-545-7778 or fill out our online contact form and we will be in touch soon.