The Best LED Garage Lights for Commercial & Residential Use
Jul 13th 2017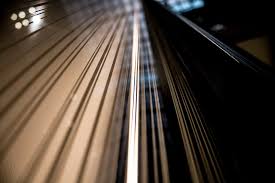 For garages attached to homes and commercial buildings, LEDs aren't always the go-to light option. High Pressure Sodium and Metal Halide are frequently found in both types of locations and produce high levels of light output. LEDs last longer than both of these types of lights. With lifespans ranging between 50,000 and 100,000 hours, LEDs can last for more than 10 years without having to be replaced.
Light Fixtures For Parking Garages
Light distribution is important in parking garages. LED lighting produces illumination and color rendering that is superior to traditional lighting solutions. Improved illumination enables clearer images for security cameras and allows drivers and pedestrians in parking garages to navigate better. Check out these LED light fixtures ideal for parking garages:
Vapor Tight
Superior Lighting offers numerous options for parking garage lighting at commercial locations. Consider fixtures like our Vapor Tight LED Light Fixtures for sufficiently illuminating areas like parking garages, canopies, and stairwells. This fixture is resistant to moisture, dust, dirt, and humidity.
Dusk To Dawn Light Fixtures
For parking lots, building perimeters, doors, and alleyways, Superior Lighting offers Dusk to Dawn Light Fixtures. These light fixtures are available in 45- and 70-watts, and the prices start at $129 per fixture.
Wall Packs
Take a look at Superior Lighting's offering of Mini Wall Packs, Security Light Wall Packs, and Cut-Off Wall Packs for commercial and residential use.
Light Fixtures For Residential Garages
Dusk To Dawn Light Fixtures
The Dusk to Dawn Light Fixture is also great for residential garages. Keep your property secure with these ultra-bright security lights. When mounted at 15 or 45 feet, this LED yard light provides up to 50,000 hours of light without need for regular maintenance. This LED provides security for both residential and commercial properties from dusk to dawn.
LED Shop Light Fixture
This light fixture is bright, easy to install, and a great option for basements, utility rooms, workshops, and garages. It includes a pull chain and plug for easy on and off or choose the direct wire option to wire to a switch. LED shop lights replace 2-bulb fluorescent strip lighting. The high-performance LED tube is rated to last for 35,000 hours.
Round Induction Poly Lens Garage Light
This round die cast aluminum induction garage light features a built-in template for mounting to an electrical box and can be used with a Quick-Mount bracket.
Garage Canopy Lights
Canopy light fixtures are used in industrial locations, such as warehouses and manufacturing facilities, to light up walkways and aisles, and they are used for residential purposes to illuminate garages, backyard spaces, storage areas and closets, and workshop areas.
Buy Commercial and Residential Garage Lights From Superior Lighting
Visit Superior Lighting's website to view our selection of LED garage canopy lights in more detail. If you have questions about which lighting solution is right for your application, then do no hesitate to contact Superior Lighting's knowledgeable lighting professionals. Call us at 1-800-545-7778 or fill out our online contact form.