Landscape Lighting Ideas That Will Save You Money & Help the Environment
Aug 24th 2017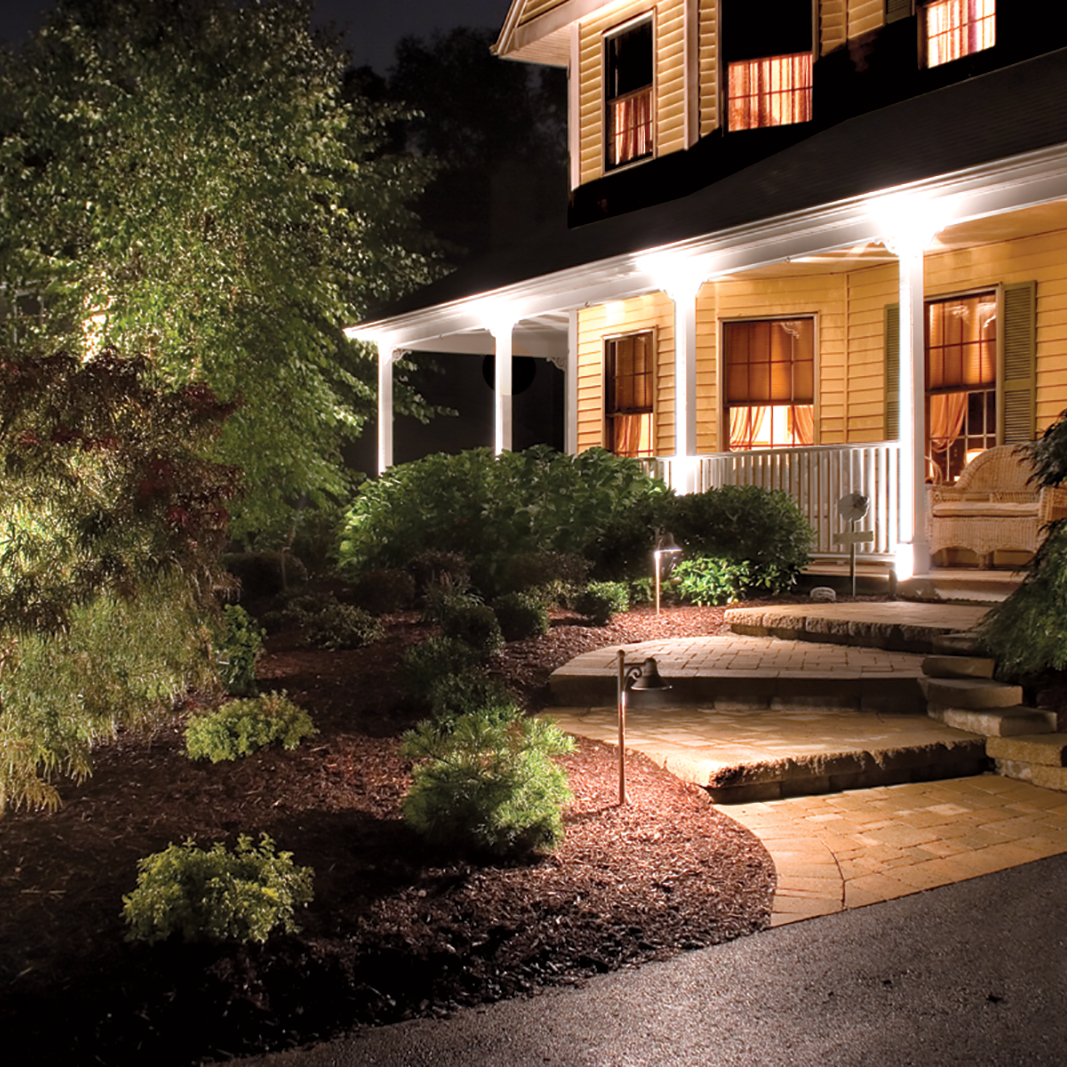 Sometimes all it takes to create a little landscaping magic is a well-placed outdoor light at the right time of evening. A line of lights can keep guests from tripping on cobblestones as they head towards your door, while a lamp over a wooden bench shaded by an arc of bougainvillea vines can be the perfect setting for an intimate chat or nightcap.
Not every lawn or landscape lighting is a potential set for a Midsummer Night's Dream. Sometimes you just need a few strong floodlight as a way of letting any people or critters poking around your precious apples or oranges tree know they are being watched.
However, there's no reason these needs have to come at the expense of big electricity bills or damage to the environment. At Superior Lighting, we humbly suggest a couple of landscaping ideas that will save two things that are both green and important: your heard-earned money, and our environment. Let's get started!
The LED Dusk to Dawn light with Photocell
When it comes to being energy efficient and conscious of the environment, we can't say enough good things about LEDs (Light Emitting Diodes).
Here are Some Facts About the Efficiency of LEDs
· LEDs can burn for three years if you never turn them off
· They are 90% more efficient with their energy than incandescent bulbs.
· They don't contain the dangerous mercury found in fluorescent light bulbs.
· They are more durable than traditional or fluorescent lights, meaning that they are less likely to drop non-biodegradable parts into the environment to damage the soil and pose a health hazard to animals.
The fact this light is powered by them means we are already off to a great start. These lamps are bug and shatter proof, made with a polycarbonate prismatic lens. The heavy-duty casing keeps out dust and bugs, and can withstand rain, ice, hot sun, wind and snow. Check out our reasonable prices as well. Best of all, they're easy to install! Check out the Dusk to Dawn here!
The Black Turtle Friendly Wall Downlight
This sleek and simple black downward facing light is perfect for coastal areas, or for that matter wet weather in general, for a couple of reasons. Its casing is non-corrosive, and the Fish and Wildlife Conservation Commission (FWC) gave it wildlife lighting certification, so it's an environmentally friendly choice as well.
This light is "turtle friendly" because when used with an amber bulb, it won't disturb nesting sea turtles. Keep in mind that it fulfills this requirement when paired with a 10 watt bulb. The light comes in white too. See more information here!
Let Superior Lighting help you find an eco-friendly solution!
Whether you need a powerful floodlight to keep any night-comers away from your crops, or you're just need an atmospheric lantern in your garden, or you'd love to see water lapping over some sleepy turtles in the night, Superior Lighting can work with you to find the most economical and environmentally conscious options available. Call Superior Lighting at 1-888-352-0492 or check out our website!