How to Find Top Quality LED Light Bulbs at Wholesale Prices
Aug 24th 2017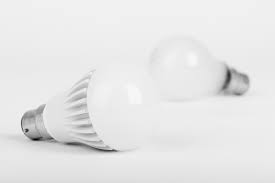 LEDs, or Light Emitting Diodes, make an excellent lighting solution for a wide range of different needs and concerns. This is because of their remarkable durability in a wide range of temperatures and conditions, high efficiency, and long life.
The primary concern among individuals and business owners who want to outfit their building, office, home or outdoor location with LEDs is the cost. To answer the question of how to find quality wholesale LEDS, visit Superior Lighting to see a selection of LEDs at competitive and relatively affordable wholesale prices.
We are confident that LEDS remain one of the optimal solutions for lighting…
1. Warehouses
This is because warehouse owners know that housing goods for shipment or storage is a cost that must be minimized. To keep the lighting bill to a minimum, many use wholesale warehouse installations from Superior Lighting.
2. Residential Properties
Sometimes property owners need to keep a 24-hour area, like a front desk office, illuminated at all times. LEDs are an inexpensive and aesthetically flexible way to achieve that goal. Wholesale prices from Superior Lighting make outfitting any number of buildings more affordable.
3. Outdoor Landscaping
When you have lighting fixtures exposed to the elements, and a large area such as a golf course or park to illuminate, a wholesale solution can be the most affordable option.
4. Security Lighting
When you have lights that must be ready for duty at any time of the day or night, you want something durable and high in efficiency. That means a wholesale option from Superior Lighting can maximize the efficacy of your security lights while minimizing long-term costs.
Why to buy LEDs Wholesale from Superior Lighting
Superior Lighting has extensive experience outfitting and supplying a wide range of buildings, businesses, outdoor and industrial scale buildings with high-quality LEDs.
Here are a few examples of some of our popular offerings:
LED
Canopy Light Fixtures
Illuminate smaller warehouses, storage areas, closets, garages and walkways with 3 different wattages to choose from, and optional motion sensors.
Recessed Gas Station Light
The recessed gas station light is an excellent choice if you need to illuminate a series of buildings like tunnels, parking areas, and yes, as the name suggests, gas stations or convenience stores. The exceptional brightness of the LEDs results in higher levels of efficiency, and great energy savings. Ensure optimal thermal management and long life with the aluminum heat sink design.
LED
Shop Light Fixture
We can't recommend this workshop LED fixture enough! It's made for indoor maintenance areas. It's ideal for indoor work and hobby spaces. Energy Star Rated, and UL Listed.
Contact Superior Lighting to Find High-Quality Wholesale LEDS
When it comes to finding high-quality wholesale LEDs, look no further than Superior Lighting. We take pride in our ability to outfit an incredible variety of locations with efficient and therefore environmentally friendly lighting options. We look forward to hearing about your individual needs, and working towards a solution with you.