Choosing the Best Overnight Lights to Increase Business Security
Mar 31st 2017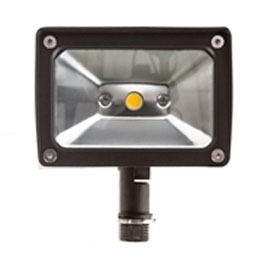 When the day is done and it's time for employees and business owners to go home, businesses can become prime targets for trouble-seeking individuals. To prevent break-ins, dangerous situations, and damage from occurring, it's important for businesses to have security precautions in place, like lights and cameras.
As a business owner seeking to buy overnight security lights, what exactly should you be looking for? Well, you probably want bright lights that are capable of delivering sufficient light coverage. This way your security cameras can capture high quality footage and intruders cannot hide in any shadows untouched by light. You also probably want cost-effective and energy-efficient lighting, because when you can save a buck, why wouldn't you?
Superior Lighting supplies a large selection of overnight security light options that are ideal for business locations, like our Dusk to Dawn LED Light Fixtures. The light options Superior Lighting supplies are LED, which means our products use less energy to produce the same bright and sufficient lighting as conventional light options (if not better). Choosing LED also means lower energy costs and less frequent maintenance required.
Check out a few of Superior Lighting's most popular overnight security lights below:
LED Outdoors Flood Light Fixtures
If you're looking for versatility, then LED Outdoor Flood Light Fixtures are probably the choice for you. These exterior LED flood light fixtures can be placed anywhere that requires bright light coverage at nighttime, including: parking lots, alleyways, and on the ground. Superior Lighting supplies these light fixtures in wattages ranging between 10 and 75 watts. Replace High Intensity Discharge floodlights with these energy-efficient and cost-effective LEDs!
LED Flat Flood Light
Superior Lighting carries wide floodlights with wattages ranging between 15 and 300 watts. Consumers can mount these lights in 4 different ways, including: Yoke Mount, Slipfitter Mount, Extension Arm, and Street Light Arm. Ideal for general site lighting, alleys, loading docks, doorways, pathways, and parking areas, you can successfully replace existing HID floodlights or wall packs today with these long-life and low-maintenance LEDs. Connect these lights to motion sensors and instant on/off controls to maximize energy conservation.
Dusk to Dawn Lighting
When you choose LED light fixtures, you choose lower energy and maintenance costs—it's a given. But when you install any type of light fixture for overnight security purposes, you don't want to be wasting unneeded light and energy during the daytime. That's why Dusk to Dawn light fixtures are beneficial: they turn on when the sun goes down and they turn off when the sun comes up—you don't have to do a thing!
Superior Lighting supplies Dusk to Dawn light fixtures in 45-watts and 70-watts. These lights are bright, long lasting, and durable. You can choose to mount these light fixtures directly on walls or on arm mounting for poles. The housing of these lights is forged aluminum and each fixture features a shatter-resistant polycarbonate prismatic lens.
Secure Your Business Overnight With Superior Lighting
Superior Lighting can assist you with your business security needs today. Give us a call at 1-800-545-7778 or fill out our online contact form and our friendly and knowledgeable team is happy to help with any questions you have. View our full selection of security lights today on our website.