4 Types of LED Light Fixtures Ideal for Retail Spaces
Jul 27th 2017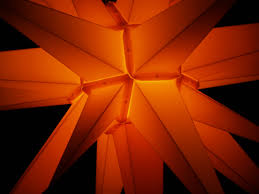 Commercial settings, like retail stores, rely on light fixtures to illuminate the interiors and exteriors of store locations. Have you ever thought about how the type of light fixtures used in commercial settings impact a shopper's motivation to buy products? Here are a number of popular commercial LED light fixtures that are ideal for retail spaces:
1.
General Lighting Light Fixtures
General lighting is normally bright and affluent in commercial locations. The type of light fixtures used to provide general illumination in commercial settings depends on the style and size of the space.
2.
Accent Lighting Fixtures
Accent lighting is used in commercial locations to add light to small and specific areas like display cases. LEDs are perfect for accent lighting, because LEDs provide direct light. Track lights are ideal for directional lighting, like focusing light on artwork or other objects and task lighting. Track lights are popular because the light is directional and can be moved easily.
3.
Task Lighting Fixtures
In retail stores, task lighting is often used in dressing rooms to provide a well-lit area for consumers trying on clothing items. The lighting used in areas like this can sometimes make or break a sale, so it's definitely important to install the right type of lights. Task lighting is sued to brightly illuminate a general area.
4.
Architectural Light Fixtures
Commercial locations that are stand-alone or a part of outside strip malls often utilize light fixtures for architectural purposes. For example, these stores might use lights for signs or to accentuate certain parts of the exterior buildings. Light fixtures used for architectural applications include floodlights and neon lights, which are both available in energy-efficient LEDs.
LEDs Can Be Used For Virtually Any Lighting Application
There are numerous LED light fixtures in existence today, so whatever kind of light fixture is needed in a commercial location, chances are it's available in LED. This is wonderful for commercial properties because these types of locations usually need an assortment of light fixtures.
Additionally, LEDs are dimmable, which means the color, light, and distribution of illumination from LEDs can be easily controlled. LEDs deliver bright illumination and sufficient light coverage; however, when the need for more focused illumination arises, LEDs can do this as well.
LEDs are a great light option for indoor and outdoor lighting. They are instant on, which means LEDs brighten immediately when they are turned on—this is an advantage for safety reasons. Moreover, LEDs can be switched on and off repeatedly, and the lifespan and light emission of the LED will not be impacted.
Take Advantage of Superior Lighting's Low Prices Today!
Visit Superior Lighting's website today to view all of the low prices for interior and exterior retail light options. If you have questions regarding any of the light options or you would like to learn more about specific prices for our products, then do not hesitate to reach out to us by calling 1-800-545-7778 or fill out our online contact form and we'll be in touch.