3 Reasons to Change Your Parking Garage Lights to LED Lights
Jun 20th 2017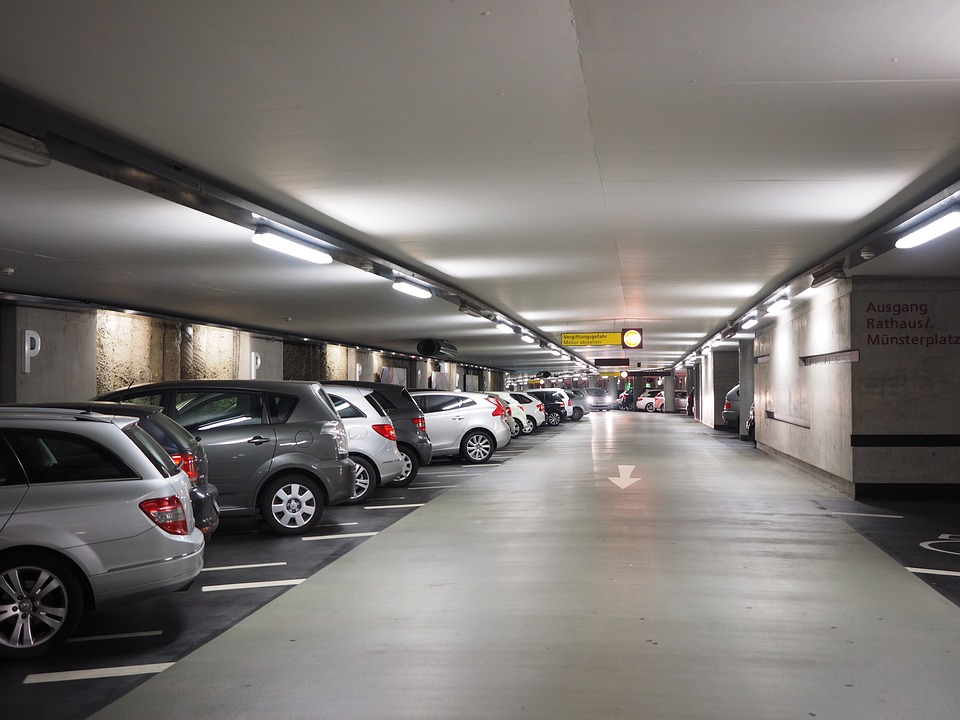 High Pressure Sodium (HPS) and Metal Halide (MH), two types of High Intensity Discharge (HID) light fixtures, are frequently found in parking garages. Both produce high levels of light output; however, when it comes to traditional lighting, purchasers are often made to choose between high quality light distribution and the longevity of the bulbs.
1.
LEDs Last Longer Than HID Light Fixtures
LEDs, with a lifespan ranging from 50,000 to 100,000 hours, can last for 10 years without having to be replaced. This saves on maintenance time and costs.
2.
LEDs Deliver Better Light Quality Than Traditional Light Choices
Light distribution is very important in parking garages—parking spaces need to be illuminated sufficiently in addition to ramps, stairwells, and entryways. LED lighting produces improved illumination and color rendering compared to traditional lighting solutions. This is helpful to drivers and pedestrians navigating the parking garage. Improved illumination also enables clearer images for security cameras, which is helpful in the case of an accident or crime.
3.
LEDs Use Less Energy Than Conventional Light Options
With LEDs, energy consumption can be reduced by 75%. LEDs are also dimmable and can be controlled by motion sensors to further reduce the amount of energy consumed.
LED Parking Garage Lights From Superior Lighting
LED Vapor Tight Garage Light Fixture – 4 Foot:
· Waterproof and non-corrosive
· Available in 30 and 50 watts
· 50-watt option is best for parking garage facilities with ceilings between 20 and 35 feet (suitable to replaced 4 Lamp T8 Fluorescents)
· 30-watt option can replace 2 Lamp T8 Fluorescents and is suggested for ceiling heights ranging between 10 and 25 feet
LED Retrofit Bulbs For Parking Garages
Superior Lighting supplies a variety of high output LED lamps that can replace existing Metal Halide or High Pressure Sodium bulbs. Each LED light has a lifespan of 50,000 hours. The various wattages Superior Lighting carries are: 52, 60 100, and 150.
Save Money: Buy LED Light Bulbs For Your Parking Garage Today
It's common knowledge by now: If you install LED light bulbs and fixtures, you might spend a little more money upfront, but in the long run you'll save money by spending less money on energy bills and replacement light bulbs.
Increase Parking Garage Safety: Buy LED Light Bulbs For Your Parking Garage Today
Light fixtures in parking garages should be installed at places where customers are frequent. For example, lights should be mounted fluidly throughout areas where visitors frequently park and walk—this includes sidewalks and stairwells nearby. It is important to know that hot spots (bright areas of glare) and cool spots (areas where details cannot be seen) are a threat to parking lot security. That's why parking garage lights need to be the right amount of brightness where hot and cool spots are a threat to parking garage security. Every nook and cranny of parking garages should be illuminated in order to discourage potential thieves and vandals from hiding from other people and security cameras.
Order LED Parking Garage Lights From Superior Lighting Today
Visit our website to view our selection of LED Parking Garage Lights in more detail. We have what you need. Do not hesitate to contact us with any questions you have by calling 1-888-352-0492 or by filling out our online contact form.