Four Reasons To Buy Our LED Dusk-To-Dawn Lights
Photocell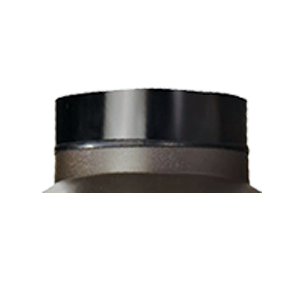 Twist photocell included
Super Long Life LEDs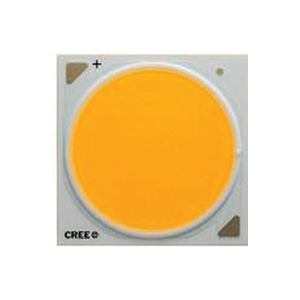 High Efficacy CREE LEDs are rated for 50,000 hour maintenance free life
2 Easy Mount Options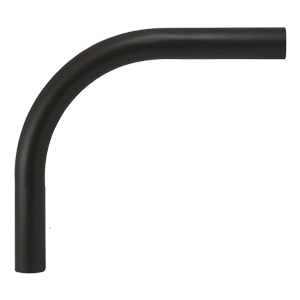 Direct Wall Mount (100W and 150W cannot be direct mounted without the pole)
Arm mounting for poles
Heavy Duty Construction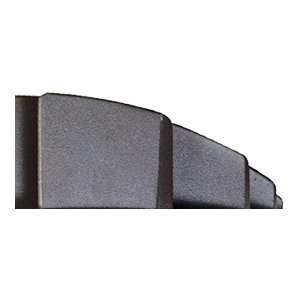 Forged Aluminum housing and heat sink. Shatter resistant polycarbonate prismatic lens, dust and bug proof sealed. Wet location rated
Keep your property secure with these ultra-bright security lights, designed to save on electricity bills while providing exceptional surface coverage
Plenty of things go bump in the night and when you're protecting valuable property a dusk to dawn LED security light offers a practical solution, easily replacing more traditional 175 Watt metal halide lights.
When mounted at a height of 15, 45 feet, this LED yard light provides up to 50,000 hours of light without need for regular maintenance and with a polyester finish, protection against storms and corrosion comes included. In short, this LED light will provide security for both residential and commercial properties from dusk to dawn.
Shop for Backyard LED Dusk to Dawn Lighting
Tired of peering into the darkness every time you hear a strange noise in your yard The powerful Dusk to Dawn LED light provides outdoor security every night with a powerful light that makes everything plain as day. With nooks, crannies and stacks of products everywhere, commercial shop yards are traditionally hard to light well not anymore now you can you see what you're doing at night and your security team can keep a closer eye on stock.
You probably get up before the crack of dawn and work hard all day so take a break and rely on the Dusk to Dawn LED barn light to keep you covered when you retire for the night. This light is built tough and heavy made from thick, die cast aluminum, a crack resistant lens and an LED made to last for 50,000 hours of use. With this crisp and bright LED barn/warehouse light your building perimeters will be well lit all night.
Barn and Garage LED Dusk to Dawn Lighting

1. 70 Watts and Up - Suggested Mounting Heights 25' - 45'
Roadways, parking lots, warehouses, building perimeters, or anywhere you want insane amount of light
2. 45 Watt - Suggested Mounting Heights 15' - 25'
Roadways, parking lots, warehouses, building perimeters.
3. 30 Watt - Suggested Mounting Heights10' - 15'
Slide doors, backdoors, garages, and shreds.
---
Alleyway LED Dusk to Dawn Lighting
Dark alleyways are a menace to public safety with LED security lights available from dusk to dawn, you can ensure that criminal elements stay away, hidden in the dark where the powerful 45 and 70 Watt light won't shine a light to their faces.
Roadway LED Dusk to Dawn Lighting
A poorly-lit private road can cause accidents and for businesses at the end of a long private road, a badly-lit road can mean invisibility to potential customers. With these bright LED roadway lights, visibility is restored between dusk and dawn. Great for small parking lots as well.
Light up the night with these powerful dusk to dawn LED light fixtures today?order now to enjoy fast shipping and our 5-year warranty!
LED BUY AND TRY PROGRAM
Our LED buy and try program provides our customers a 100% risk free, way to test any LED before making a larger purchase.
Are you thinking of switching to LEDs but not sure if the LED will work for you? No problem! Buy a few pieces of
what you need to test and then send back what you don't like or purchase more if you do like. You can return any
LED bulb or fixture within 14 days of receiving it for a full refund, including the original $8 shipping charge.
You will only incur the cost of returning the items to us. Our buy and try program is limited to LED orders under $200 so if you are involved in a larger project please contact us at 1-800-432-7995 or email us sales"at"superiorlighting.com.com prior to placing your order. We will gladly find a way to help you test some items prior to purchasing large quantities. All items returned, must be returned in original manufacturer packaging, and in the same condition that they were received.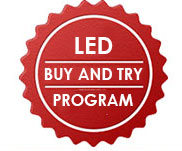 WARRANTY CLAIMS & RETURNS
Our goal is your 100% satisfaction with every order! No hassle 14 days returns.
We stand behind the products we sell. If for any reason you are not satisfied with a purchase you may return a product within 14 days of receiving it. Please inspect all products upon receipt. If an item arrives broken we will make arrangements to either refund or replace the item for you. Warranty claims can be filed within the stated warranty period of the item. Please contact customer service at 1-800-432-7995 or email help@superiorlighting.com to receive a return or warranty claim authorization.
PLEASE DO NOT SHIP ITEMS BACK TO US OR TO OUR MANUFACTURERS WITHOUT PRIOR AUTHORIZATION!
Custom orders, Color Kinetics items, large contract jobs (over $1500) and parts cannot be returned. Please click here for our complete return policy.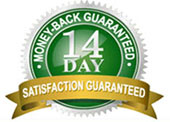 SHIPPING RATES
$9.95 Flat Rate on all ORDERS!
Orders outside the 48 contiguous United States
Additional shipping and handling charges will apply to orders shipped outside the 48 contiguous United States (including Alaska, Hawaii and other U.S. Territories).
Please Contact Us if you are placing an order outside the Continental US and we will advise you of the shipping charges to that destination.