The Best Lighting Fixtures for Commercial Parking Garages
Aug 24th 2017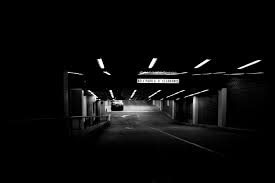 When lighting a commercial parking garage, your concerns are similar to that of a warehouse. You want lights that are affordable, but bright enough to get the job done. It's not uncommon for commercial parking garages to be a dull color that doesn't distribute light well. You'll see a painted white garage from time to time, but the most common options are the grey brown of cement walls, and the black of pavement, both of which seem to create a dark environment even when exposed to a bright light. That's why you need lights with a powerful shine, like LEDs.
The number one thing to keep in mind when lighting parking garages is that both people on foot and moving cars need to be able to navigate the dark winding corridors safely. With the right lighting fixture, Superior Lighting can make that happen. Not only that, when you are illuminating an industrial-scale structure like a parking garage, the most financially efficient solution is to visit a wholesale provider who maintains a commitment to quality.
The following features make for an effective choice in Commercial Parking Garages:
· Inexpensive
· Bright enough to be safe for drivers and pedestrians
· Made of durable materials that require low maintenance
· Resistant to air moisture and hot and cold temperatures
Some options from Superior Lighting that May Suit Your Needs:
LED Vapor Tight Wet Location Fixtures:
These lights are versatile enough for a range of uses like security and parking garages and more. Our LED Ceiling Mount Vapor Tight Garage Light Fixtures use high-powered LEDs in order to maximize performance. The ceiling mount fixture can noticeably cut back on your facility's energy consumption and reduce the headaches, inconvenience and money spent maintaining and replacing comparable and more traditional options.
For more details on these lights…
1. LED Vapor Tight Light
These long-lasting fixtures have low energy costs, and happen to be waterproof, which makes it perfect for the fluctuating temperatures in a commercial parking garage. These should work in the middle of a rain or snowstorm, or a hot and humid summer day. Use the LED Vapor Tight Light for great results.
2. LED Wrap Around Light Fixture
This versatile utility fixture will make an excellent replacement for your warn out fluorescent lights. This is perfect for laundry rooms, closets, small offices, hallways and anywhere you need 4 feet of bright LED illumination. It has been rated for 50,000 hours of life.
3. LED Designer Strip
If you need to illuminate warehouses, commercial buildings or retail work spaces, this LED offers a sleek white light with a dimming range of 10 to 100 percent.
Contact Superior Lighting to Light up you Commercial Parking Garage Today
Your best bet for finding quality, efficient, wholesale lighting options for your commercial parking garage or similar space is to call Superior Lighting at (888)-352-0992 or visit our website here. We can't wait to learn more about the specific needs of your industry and facility.