LED Light Bulbs: Finding the Best Wholesale Prices Online
May 3rd 2017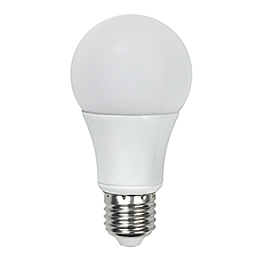 You can find wholesale prices for pretty much any type of product: You only need to know where to look and what to look for. Fortunately, the Internet makes the task of finding wholesale prices for whatever products you are looking for easier. You can still use other people as a resource to find the best prices available for specific wholesale items, but the Internet makes it possible for you to do it alone.
What Do You Want To Buy?
The first thing you must do before you begin actively looking for a wholesale supplier is to determine what you want to buy. You know you want to purchase LED light bulbs, but what LED light bulbs specifically do you need for your application? Consider wattage, light brightness, color rendering, and how many light bulbs (or fixtures) you require.
Search For What You Need
Now you know what you want and it's your mission to find it, along with the best price for it. Begin your search by completing a thorough Internet search—Google is your friend. Look for specific products you want to buy, and then compare and contrast the prices you find.
Let's say you know what kind of light bulbs you want to buy in terms of wattage, brightness, and color rendering, but you don't know which manufacturer makes the best light bulbs for your specific application. Your best option here is to find out more.
You can learn more about manufacturers and their products on the Internet, or you can visit a local store that sells light bulbs near where you live and test products in person. You can also request product samples from wholesale suppliers and test products to determine which you prefer.
Find a Supplier Who Can Do It All
Clearly you need a supplier that can deliver the products you want, but more than that: You need a supplier that can deliver your merchandise by the time you need to use it.
Before you buy from a wholesale supplier, take into account the cost of shipping, in addition to how products are delivered, the estimated delivery time, and the reputation of the supplier. Finding amazing prices for wholesale LED light bulbs is great, but if you don't get your products on time or you experience awful customer service, then the prices probably aren't worth it.
Buy More To Pay Less
The secret to wholesale isn't really a secret: The more products you purchase, the less expensive the unit price is. It's not always a great idea to buy a high quantity of products, but if you need a lot of products and you have ample storage space to store it all, then buying bulk is a perfect option for you.
Don't Be Afraid to Ask Questions
Sometimes wholesale suppliers offer extremely low prices for specific products or drastically reduce the prices of products. There is usually a reason for it and if you are skeptical, then never be afraid to ask.
Don't be afraid to ask wholesale suppliers questions. You, as their customer, should be their No. 1 priority, which means they should answer any and all questions you have.
Superior Lighting: Wholesale Supplier of LED Light Bulbs
View Superior Lighting's full supply of LED light bulbs and fixtures on our website today. Call us at 1-800-545-7778 with your questions or fill out our online contact form and we'll be in touch soon.