LED Grow Lights: Product Review by Superior Lighting Experts
Sep 28th 2017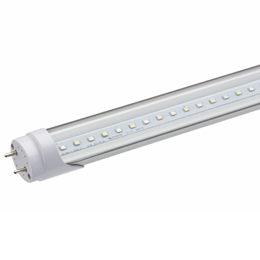 LED grow lights make an environmentally conscious choice for gardeners, farmers, horticulturalists and botanists, all of whom should make sustainability a priority in their work. These bulbs will provide a solar-like experience for your plants in a cost-effective way. These lights make great choices for outdoor mood lighting for backyards and orchards as well.
Superior Lighting can offer you these lights and more at reasonable and fair price. We have met the needs of innumerable outdoor professionals, and as such we are in a strong position to review the use of LED grow lights compared to common incandescent and fluorescent alternatives.
LED LANDSCAPE BULLET LIGHT - CHOOSE YOUR WATTAGE
The LED Landscape Bullet Lights provided visually powerful night lighting to groves and hedges for backyards and gardens. It looks great when refracting over plants with dramatic lines and angles, like a palm tree for example. It would make a great choice for lighting up a flag as well. It adds beauty, depth, contrast, sharp shadows and ambiance in a way that is both cost effective and energy efficient.
Wattage choices:
12 watt LED wall pack to replace up to 75 watt halogen lighting = 850 lumens

30 watt LED wall pack to replace up to 150 watt halogen lighting = 2500 Lumens
MODULAR GROW LIGHT FOR INDOOR GROWERS; CHOOSE FROM 180W, 360W, AND 540W
The Modular Grow Light for Indoor Growers can be used for any stage of an indoor plant's growth. This is because they are dimmable, programmable, and daisy chain with other units with ease, which means they can encounter indoor gardens from small tents to big operations. They distribute nourishing light for fruits, vegetables and flowers at a minimal expense of energy.
COMMERCIAL GROW LIGHT FOR INDOOR GROWERS; CHOOSE FROM 150W, AND 600W
Many people who need indoor grow lights work in commercial agriculture. These commercial scale grow lights are well suited for large-scale systems. See more specifications and details at the commercial grow light product page.
150 watt Grow Light Fixture is UL listed for wet locations and meets the ingress protection requirements of IP65.

120V-277V.

This fixture can be used in a wide variety of applications and environments.
Several of the benefits of this fixture include:
Light Spectrum is efficiently absorbed by plants

Save money on maintenance and electricity

UL listed for wet location

Long lasting – 50,000 hour expected LED life

Cool running so light can be mounted close to plants
Contact Superior Lighting for More Information on Grow Lights
If you have any more questions about LED grow lights and how to find the ideal choice for your plants, call Superior Lighting at 1-888-577-1894 or visit our
website
to view a selection of prices, styles and options. Sustainability and efficiency are priorities for Superior Lighting in all our products. We look forward to providing you with an energy efficient and cost effective solution whether you are growing for yourself, a small farm, a large scale industrial system, or just looking for a great looking outdoor light.