LED Bulb Buying Guide: What's The Difference Between MR16 & MR11?
Nov 15th 2018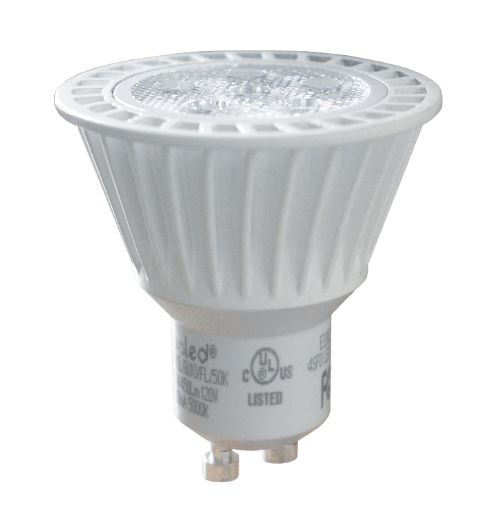 When picking out the best options for your track lighting, it's crucial to know the differences between your most common selections. MR11 and MR16, are the two most common bulbs for track lighting with both serving the same basic function. The differences between the two are slim however, notable. Here are some of the most common differences.
Size Matters
The size of each MR bulb is indicated in the name itself, with the number at the end of the bulb's name standing for how many eighths of an inch wide the bulb measures. For example, the MR11 is 11/8 inches, while the MR16 is 16/8 inches wide. It might not seem like a huge difference but try fitting an MR16 bulb into a track or recessed ceiling light specifically designed for a MR11 bulb and result is most likely going to end in a struggle.
Voltage Concerns
This step is very important in picking which bulb is best for your application. MR bulbs usually operate at 12 volts, but a lot of applications created now are specifically designed to allow you to use a bulb designed to be used in 120 volt fixtures. This eliminates the need for the voltage to be stepped down to 12 volts through a transformer, saving you time and money.
Matching Base Numbers
Besides size and voltage, the base is the next important thing to consider when purchasing an MR bulb. It is generally believed that the only base is the GU5.3 pin base, and while it is the most common, it certainly isn't the only one. There are MR bulbs with a GU10 base, GU4 base, and other less common bases. The number in the name of the base indicates how many millimeters are in between the pins. The GU10 has 10 millimeters between pins, while the GU4 has 4 millimeters.
Light Dimmers

Another factor to consider when picking an MR bulb is whether or not you want the bulb to be dimmable. Although this may not seem like a big deal right away, but having option for this popular lighting feature depending on future or present activities can be very important. The MR 16 is indeed dimmable. However, its predecessor the MR11 does not offer that option.
Superior Lighting Can Help You Choose
Looking for a light bulb that combines modern energy saving technology with the latest LED technology to provide the perfect ambiance to a variety of settings, from your hallways to highlighting kitchen displays or simply your front porch at night? We take pride in offering brand name quality products at the best possible price, especially large lighting project needs with MRs like track lighting.
Now that you are aware of the differences between MR11 and MR16 light bulbs, but still have questions, let Superior Lighting guide your purchase. Please don't hesitate to contact us at 1-888-577-1894 or if you'd rather, you can use our online contact form to contact us via email.