Industrial High Bay LED Lighting at an Affordable Price
Sep 28th 2017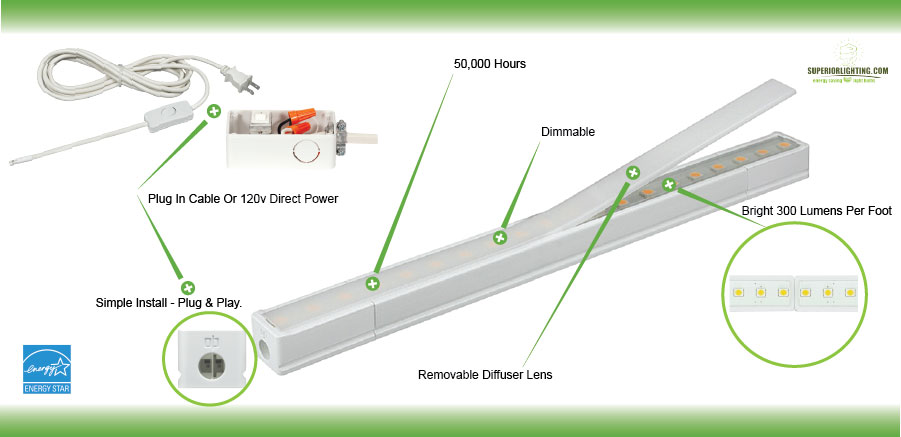 Industrial high bay lighting has more applications than can be counted. From use in warehouses to overhead lighting for supermarkets, hardware and department stores, to illuminating workshops and factories, these lights make a durable and practical choice. However, the cost of this type of workplace lighting tends to be fixed at best with occasional replacement costs and higher electrical bills. The best thing you can do for your business when you need to provide a fixture for this type of situation is go for an LED high bay.
How Superior Lighting Can Help
As a premiere supplier of industrial high bay LEDs, Superior Lighting has helped numerous businesses enjoy the low costs and long lives of these lights. While they come with an initial investment, they save money on electrical bills over the long run. LED lighting has some impressive statistics in studies over incandescent bulbs. In general terms, LEDs used a sixth of the wattage needed for incandescents. Over the course of 25,000 hours of burning, the LED needed replacement once compared to 21 incandescent bulbs. The long life of these bulbs means less time for your and your employees to spend up on ladders replacing a hard-to-reach bulb. When you multiply these results over the years, the opportunities for savings become clear.
High Bay LED Options from Superior Lighting:
You can use these to replace a number of conventional metal halide type fixtures often found in warehouses, supermarkets, gymnasiums or similar structures. It doesn't matter if you manage one location for a massive big box chain, or simply need a light for your own small business, this fixture will perform efficiently and brilliantly.
This affordable light makes a fantastic one-for-one replacement option for lighting in industrial garages, hangars, warehouses and comparable structures. Using a lightweight design with a traditional aesthetic, this light makes a seamless integration for a number of spaces.
Affordably Priced LEDs
Superior Lighting has been dedicated to our mission of providing energy efficient lighting solutions for a wide range of industries and customers. Few things are more important to us than providing the best value on lighting products and services that we can, not just for the economic benefits, but for the good it does to the environment as well. This commitment is deep in our internal process of reducing, reusing and recycling, and constantly researching new discoveries and solutions in the world of illumination.
Contact Superior Lighting for More Information on LED High Bays
If you are starting to believe that an LED high bay would solve your lighting needs, call Superior Lighting at 1-888-577-1894 or visit our
website
to see prices, styles, pictures and options. After providing business people, property managers, warehouse managers, department store professionals and more with solutions that save money and time, and even help out the environment. Contact us if you are ready to explore efficient, cost effective lighting options.