Emergency Exit Light: When Is It Time to Replace the Light Bulb?
Aug 22nd 2018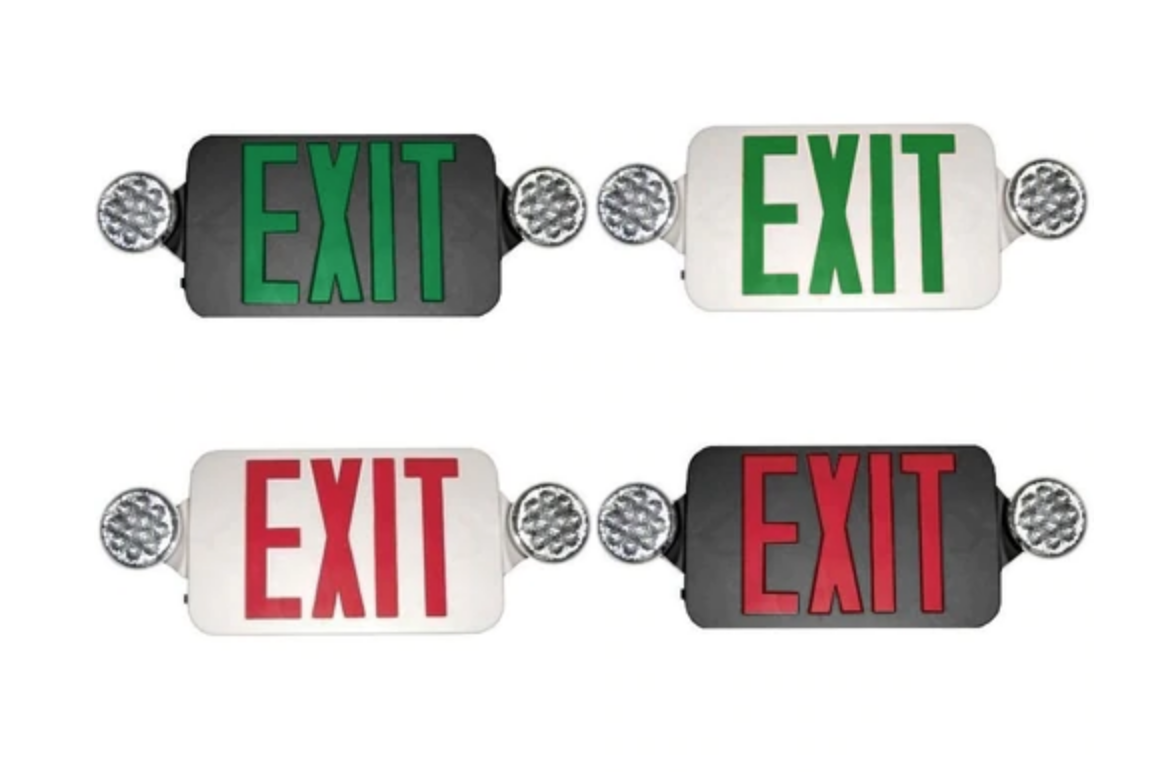 Numerous properties need to have emergency exit lights as part of their safety and security system. These lights to be highly visible, which means being placed in extremely visible places, and be illuminated at all times. That being the case, how do you know when it is time to replace an emergency exit light?
Here are some signs that tell you it's time to replace your light bulb:
Flickering light
A humming sound
Dim lighting
Other bulbs in the fixtures have burnt out
Why It's Important to Keep Your Safety Light Burning Brightly
Emergency exit light are a crucial part of keeping any large facility safe and secure. Many internal and external standards require property managers to make sure that their emergency exit lights are properly lit at all times. Not only that, snowstorms, thunderstorms, or other major weather situations can knock out your lighting at a moment's notice. While people won't want to leave a building to get out into the rain, you do need to give all inhabitants a way to navigate the building. Not only that, an electrical fire can knock out the main lighting, which would mean all evacuees would need those security lights more than ever.
Let's look at some emergency exit lighting bulbs and casings that can help maintain the standards of your apartment complex, hotel, hospital, school, or any other type of building you manage.
Improve Exit Signs By Replacing Bulbs with LED Retrofit Kits
Exit signs need to have their lights on at all times. That's one of the best reasons to replace burnt out emergency bulbs with LED retrofits. These retrofits are designed to consume less energy than traditional lighting while actually burning even brighter. You get to enjoy the benefits of greater visibility and lower electrical bills for a win-win situation.
Combo Emergency Exit Signs: Highly Visible, Long Lasting and Safe Lights
If you need a smaller, low profile fixture that will guide people out of your building safely, these combination fixtures should do the trick. It's easy to mount these fixtures just about anywhere, which makes it ideal for a diverse range of buildings. If you're concerned about burnouts, perhaps you will be reassured by this fixtures lifespan of 25 years. Best of all, this light will stay running at a fraction of the cost of other fixtures.
Outfit Your Facility with Bright, Well-Lit Emergency Exit Lights with Expert Guidance
If you need to replace your bulbs, or if you have decided to update your current fixtures, talk to Superior Lighting. We have a wealth of experience helping apartments, hotels, schools, and many other facilities light up their spaces, and meet all standards of safety and security. Let our experts help you figure out which bulbs, fixtures or replacements would work best for your building. To learn more, contact Superior Lighting online, where you can browse through pictures, prices and details of numerous lighting solutions, or give us a call at 1-800-545-7778.